Assessing the consistency of public human tissue RNA-seq data sets. Briefings in Bioinformatics, 2015 March 30. Danielsson F, James T, Gomez Cabrero D, Huss M.
[see pub] 
Next maSigPro: updating maSigPro bioconductor package for RNA-seq time series. Bioinformatics, 2014 Sep 15. Nueda MJ, Tarazona S, Conesa A. 
The histone variant H2A. Bbd is enriched at sites of DNA synthesis. Nucleic Acid Res. 2014 Apr 20. Sansoni V, Casas-Delucchi CS, Rajan M, Schmidt A, Bönisch C, Thomae AW, Staege MS, Hake SB, Cardoso MC, Imhof A.
Selected articles from the High-Throughput Omics and Data Integrations Workshop.          
Edited by David Gomez-Cabrero, Ana Conesa, Jesper Tegner, Dieter Maier, Matthias Merkenschlager, Imad Abugessaisa, Andreas Gisel, Erik Bongcam-Rudloff, Esteban Ballestar and Andrew Teschendorff.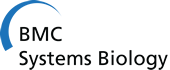 Data integration in the era of omics: current and future challenges
David Gomez-Cabrero, Imad Abugessaisa, Dieter Maier, Andrew Teschendorff, Matthias Merkenschlager, Andreas Gisel, Esteban Ballestar, Erik Bongcam-Rudloff, Ana Conesa, Jesper Tegnér. BMC Systems Biology 2014, 13 March 2014
The common ground of genomics and systems biology
Ana Conesa, Ali Mortazavi. BMC Systems Biology 2014, 13 March 2014 
[see pub] 
Use of prior knowledge for the analysis of high-throughput transcriptomics and metabolomics data
Polina Reshetova, Age K Smilde, Antoine HC van Kampen, Johan A Westerhuis. BMC Systems Biology 2014, 13 March 2014
[see pub] 
Bioinformatic analysis of proteomics data
Andreas Schmidt, Ignasi Forne, Axel Imhof. BMC Systems Biology 2014, 13 March 2014
[see pub] 
Integrative omics analysis. A study based on Plasmodium falciparum mRNA and protein data
Oana A Tomescu, Diethard Mattanovich, Gerhard G Thallinger. BMC Systems Biology 2014, 13 March 2014
[see pub] 

Weighted Interaction SNP Hub (WISH) network method for building genetic networks for complex diseases and traits using whole genome genotype data. Lisette JA Kogelman, Haja N Kadarmideen. BMC Systems Biology 2014, 13 March 2014
[see pub] 
Kernel-PCA data integration with enhanced interpretability
Ferran Reverter, Esteban Vegas, Josep M Oller. BMC Systems Biology 2014, 13 March 2014
[see pub] 
Pathway network inference from gene expression data
Ignacio Ponzoni, María Nueda, Sonia Tarazona, Stefan Götz, David Montaner, Julieta Dussaut, Joaquín Dopazo, Ana Conesa. BMC Systems Biology 2014, 13 March 2014
[see pub] 
A diVIsive Shuffling Approach (VIStA) for gene expression analysis to identify subtypes in Chronic Obstructive Pulmonary Disease. Jörg Menche, Amitabh Sharma, Michael H Cho, Ruth J Mayer, Stephen I Rennard, Bartolome Celli, Bruce E Miller, Nick Locantore, Ruth Tal-Singer, Soumitra Ghosh, Chris Larminie, Glyn Bradley, John H Riley, Alvar Agusti, Edwin K Silverman, Albert-László Barabási. BMC Systems Biology 2014, 13 March 2014
[see pub] 
STATegra EMS: an Experiment Management System for complex next-generation omics experiments
Rafael Hernández-de-Diego, Noemi Boix-Chova, David Gómez-Cabrero, Jesper Tegner, Imad Abugessaisa, Ana Conesa BMC Systems Biology 2014, 13 March 2014
[see pub] 
Integrating and mining the chromatin landscape of cell-type specificity using self-organizing maps. Genome Research 2013 Oct 29. Mortazavi A, Pepke S, Jansen C, Marinov GK, Ernst J, Kellis M, Hardison RC, Myers RM, Wold BJ.

Identification of novel markers in rheumatoid arthritis through integrated analysis of DNA methylation and microRNA expression. Journal of Autoimmunity 2013 Gen 7. de la Rica L, Urquiza JM, Gómez-Cabrero D, Islam AB, López-Bigas N, Tegnér J,Toes RE, Ballestar E.

Scoring and Searching over Bayesian Networks with Informative, Casual and Associative Priors", Uncertainty in Artificial Intelligence (UAI) 2013. Giorgos Borboudakis, Ioannis Tsamardinos